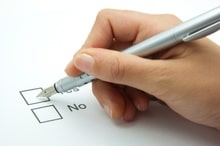 Doodlebit will soon be rolling out a new online website tool called Site Ballot. It will be a website review service that will allow people to submit their websites for review by the general public. People will provide us with general descriptions of their website, the URL, some keywords describing it, and any related social media links to the website. This information will then be reviewed by us manually to ensure no spam or illegal content is being submitted.
If approved the website will then be posted for review by others. Review tools we be created to allow people to submit their review of the website's design, content quality, overall ease of use, etc. This tool was initially going to be for use by Doodlekit customers only, but we saw no reason why not to open it up to the general public.
Stay tuned for more updates – we will post progress on the sites release as well as its roll out date when we finally decide to release it.