Latest Gaming News, Best Games for 2019
News from the Gaming World
Good game reviews in the gaming world as at the 18th of October, 2019, reveals Apple arcade sets to update their service as users can expect to receive over 100 games at $5 for a month. On the 10th of September, Apple firmly stood on its claim in the gaming world about its new games subscription service called the Apple Arcade. This service fee was announced first in March. The service will give users access to play over 100 exclusive and new games across iPhone, iPod touch, iPad, and Apple TV. Mac will be brought into the picture later.
Another News topping the chart is Fortnite going offline. From the update on the 14th of October, 2019, creators of Fortnite announced that season ten of the survival video game Shoot-'em-up would come to an end on the 13th of October. As expected, millions of addicted gamers expect season eleven to follow after, but rather it was an image of a black hole that followed after. On Sunday, an asteroid then blew up the virtual world, leaving players with no choice but to scavenge looking for resources and eliminating other players in the process to stay alive. However, there's a suggestion that season 11 is expected to follow shortly and could launch overnight on Monday or Tuesday.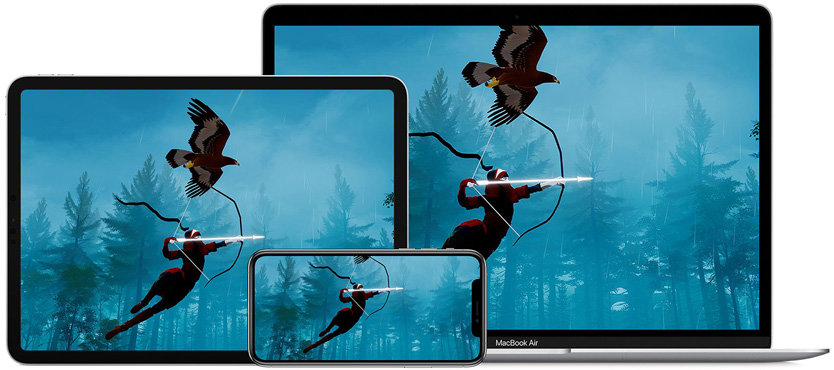 Honest Reviews for Latest Good Games
The latest good game reviews for today is a video game that created the term "loot shooter." Borderlands 3, an online video game, one of Gearbox software, is here again with its popular franchise. There are lots of Good game reviews discussing Borderland 3 as one of the series were the loot shooter genre in first-person gunplay coupled with the Diablo-style loot and skill trees famous. The long-anticipated sequel was officially released on Friday by 2K Games.
Borderlands 3 is a follow up of the 2012's Borderlands 2. What makes the Borderlands 3 unique is that it features four Vault Hunters who are seeking unlimited treasures on the planet Pandora and beyond. The game has a similar vibe to the movie Mad Max but with animated characters resembling comic books.
What's the difference this time?
Good game reviews should show you that the previous Borderlands differs from the Borderlands 3 as it comes with four new Vault Hunters as follows:
Amara is a siren that can summon up to six magical fists,
Moze is an assault class that can create and pilot her mesh,
FL4K is an artificial intelligence that can use pet to help him fight as well as track enemies,
Zane can make use of a gadget to get a competitive edge.
Top Stories from Gamescom 2019
There are lots of Good game reviews talking about the Gamescom 2019 in Cologne, Germany. Gamescom 2019 is one of the biggest game shows of the year, with thousands in attendance. Launched on Monday the 19th of August, 2019, with a series of live streams and online broadcasting. Some of the major headlines include a host of new indie titles that came to Switch, Sony acquiring Spider-Man Studio Insomniac Games. The exclusive PS4 Dreams winning multiple awards is also a top story. And the top stories are below:
Good game reviews of the Nintendo Indie World shows that the Superhot and Hotline Miami Collection gets surprised by Switch launch. Also, Ori and the Blind Forest in the definitive edition gets confirmed for Switch.
Other good game reviews of what's inside Xbox reveals that online games like Age of Empires and Devil May Cry 5 will hit Xbox Game Pass. PUBG will get cross-play support on PS4 and Xbox One later this year. Gear 5 is going to feature the Halo Reach character.
There are good game reviews that hit stadia connect like the Bethesda's Elder Scrolls Online and the online Projekt Red's Cyberpunk 2077.
Gamescom: Opening Night Live
On the opening night Live of Gamescom, the Need for Speed: heat, had its video gameplay premiere at Gamescom. There are also good game reviews about the Little Nightmares sequel as it is among the announced game for PC, Xbox One, Switch, and PS4. PS4 exclusively wins multiple prizes in the 2019 Gamescom Awards.
Free Online Entertainment
When it comes to online entertainment, there are numerous good game reviews of online casino games you can play. Nonetheless, not all casino games are available to play for free. Some online casino games you can find at legal casinos with casino bonus to play for real money includes video poker, blackjack games, and slots games.
Video poker, blackjack games, and slots games can all be played for real money at legal casinos with an enticing casino bonus. You can get a casino bonus like a welcome bonus that will double your money when you make a first-time real money deposit. Indirectly, these online casinos are offering your free online entertainment with benefits to win real money.
Best of 2019
Here are the top seven good game reviews of 2019 so far:
Apex Legends
Released on the 4th of February, and it is available on Xbox One, PS4, and PC. It is one of the online free to play games where battles can erupt into non-stop bullet storms. Its makes use of ping system, 3v3s, character powers, top-shelf weapon design, and verticality amplifies it to a new height.
A Plague Tale: Innocence
Released on the 14th of May, and it is available on PC, Xbox One, and PS4. A Plague Tale: Innocence from Asobo's Studio tells a story about two orphans, Hugo, and Amicia who are on the run from Black Death and the Inquisition terrorizing 14th century France.
ArtSqool
Released on the 5th of February, and it is available on PC. This game can also be seen as a utility app as it helps train you on how to be better at painting. In the game, you'd be acting as Froshmin who's new to ArtSqool. Your mission is to complete a barrage of seemingly random assignments as you'd be drawing on your MS Paint-like canvas.
A Short Hike
Released on the 30th of July and it is available on PC. This game is all about the simple pleasures in life. The storyline is about a bird, Claire, who is wrapped up in a family camping trip as she waits for an urgent call.
Baba Is You
Released on the 13th of March, and it is available on Switch and PC. The objective of this game is to push rocks so you can touch the Flag to complete a level. This 2D puzzler from Arvi "Hempuli" Teikari follows four simple rules: Rock is Push, Wall is Stop, Flag is Win, and Baba is you.
Cadence of Hyrule
Released on the 13th of June, and it is available on Switch. This game is a classic action role-playing game, where a Zelda scroller has an undying love to feel every synth. It also has a map full of Wolfos, super-cute Bokoblins, Gibdos, and Lynels.
Control
Released on the 27th of August, and it is available on Xbox One, PS4, and PC. This game is a third-person shooter in a world painted with shades of Kubrick, Nolan, and Lynch.